Board recruitment 2023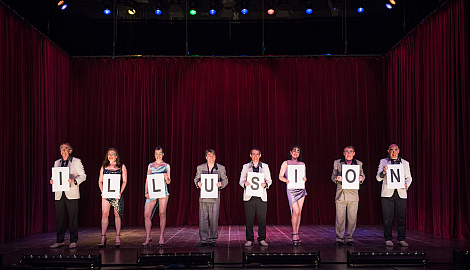 Forced Entertainment is looking for new Trustees, including Chair, to add to the skills and experience of the current Board.
We are looking for a new Chair to lead the organisation through the next three-to-six years, working closely with other board members and the Artistic and Management Teams to support the delivery and development of our plans.
We're also looking for two new trustees, people who enjoy working as part of a supportive but rigorous team, who are passionate about the arts and the power they have to change lives.
Ideally you will know our work and the contemporary theatre sector that the company is part of. However, if you haven't seen the work and are interested in using your skills and experience to support the arts, do get in touch.
We believe that Forced Entertainment will be a stronger company with the support of a board that values and embodies difference, diversity of background and experience. We particularly welcome your application if you identify as a person of the Global Majority, or as disabled (including 'invisible' disabilities or neurodiversity such as autism and dyslexia), as these groups are underrepresented on our board.
Following a skills audit of the current board, we are looking for individuals who have skills, knowledge and experience in Finance, Charity Governance, HR, IT/ Digital, and the Sheffield/South Yorkshire arts ecology.
As part of our aim to support emerging practitioners and arts workers to develop experience and skills, we encourage younger individuals to apply to become a trustee. We can provide mentoring to develop your experience of governance.
As board meetings happen in person and online, we're happy to receive expressions of interest from people based in South Yorkshire and elsewhere in England. We'll provide additional access support if required to attend and participate in board meetings.
If you are interested in becoming a trustee please email Deborah Chadbourn, Chair debchadbourn@gmail.com with an expression of interest (up to two sides of A4) telling us what you can contribute to the board, why you'd like to join, and what you'd like to get out of the opportunity.
You can also apply using a video or audio file. If there are any other adjustments we can make to facilitate your expression of interest, please get in touch with Deborah.
Please find available to download here further info regarding the role and a copy of the Board Member handbook.  Also our Equality and Diversity Monitoring form, this is voluntary and anonymous, please send your completed forms to FE@forcedentertainment.com.
Closing date for expressions of interest is 5pm on Monday 6th March 2023.