Meet Our New Creative Producer
POSTED 24.01.2017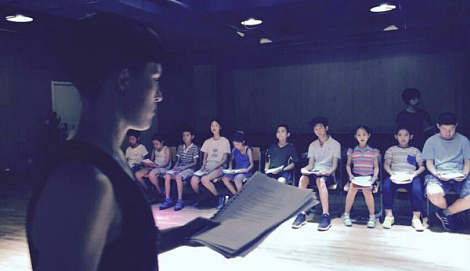 We are delighted to announce that Hester Chillingworth will be joining us as Creative Producer (Participation & Engagement)!
This brand new role starts on 1st March and sees us realising a long time ambition to make more art with more people. In their new role, Hester will be key in helping us to facilitate that ambition, so watch this space!
Hester's work history includes roles as Artistic Director of GETINTHEBACKOFTHEVAN performance company, Associate Artist in the Learning Department of Firstsite gallery in Colchester and mentor for Access All Areas theatre company for adults with learning disabilities. Hester is currently Thinker in Residence (Young People, Gender and Live Art) for the Live Art Development Agency. As a freelance director, some of Hester's recent work has been with Marc Almond, Mark Ravenhill, Eva Weinmayr and Bette Bourne – as well with us as project director for That Night Follows Day in Leeds, Korea and China.
Click here to find out more about Hester's work. 
NOTEBOOK COLLECTIONS
NOTEBOOK TAGS