FE Award (in memory of Huw Chadbourn)
Created 2018
Back to participation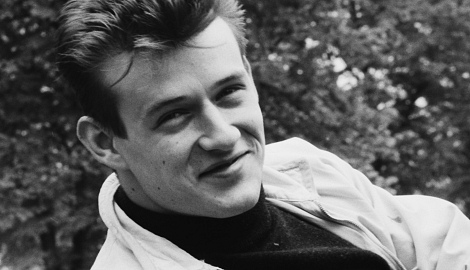 We are delighted to announce that the recipient of the 2019 Forced Entertainment Award (in memory of Huw Chadbourn) is Leeds-based artist and performer Selina Thompson.
 Established in 2018 the award recognises one artist (or company) a year for four years. Announced each January, following a nomination process involving invited professionals from the field of contemporary performance, the award comprises £10,000 closely linked to a substantial package of mentoring and subsidiary support, tailored each time to the needs and situation of the selected artist or group.
Financed by Forced Entertainment winning the International Ibsen Award in 2016, this scheme forms part of the company's efforts to feed back some of our own success into the field, and to offer support to younger artists who are reinventing theatre and performance in new ways and for new audiences. In particular, the award is aimed at artists for whom there aren't at present significant structures of support, recognition or development available.
The award has been established in memory of Huw Chadbourn, who died in July 2017, and who was an independent artist and performance-maker, an inspirational friend and one of the founder members of Forced Entertainment.
Selina Thompson comments on receiving the award:
"I am so happy to receive this award, and to be able to spend some time with Forced Entertainment, doing the kind of artist development that you can only really do when there are no strings attached. I'm a Sheffield graduate, so their work has been a source of inspiration to me from the very inception of my practice. I feel incredibly grateful for the time and space this will allow, and hope to really do justice to this award, and everything that it embodies." – Selina Thompson, Artist.
Tim Etchells comments on behalf of Forced Entertainment:"Following the inspiring Award year with Nic Green in 2018 we're over the moon to be connecting with Selina Thompson in 2019 and using this Award to help her develop and strengthen her practice. Selina is a powerful, talented artist whose challenging work deals with contemporary experience, especially in relation of race, identity and politics and which has grown and prospered by finding new ways to talk to audiences and to ask questions of the world. We're really happy to be working with Selina this coming year, helping and learning from her and in a dialogue around her work, exploring ways to sustain and grow what she is doing as an artist." – Tim Etchells, Artistic Director
The recipient of the 2018 inaugural award was Glasgow-based artist Nic Green, who gave us a few words about their experience as the first recipient:
"Questions about sustainability, collaboration, energy and balance have since come more brightly to light and through the award, I chose to address these in multiple ways. The award has also given a sense of support and confidence I needed to put things into action. Technically the term of this award will end soon but what I really feel is that it has opened up a sense of longevity." – Nic Green, Artist.
You can read Nic's full round up, here. 
***
Huw Chadbourn (1963-2017)  was an independent artist, actor, musician and performance-maker, an inspirational friend and one of the founder members of Forced Entertainment. In addition to his work with Forced Entertainment between 1984 and 1987, Huw made work with his own company Semblance, as well as creating performances with Axis Mundi and Dogs in Honey. He appeared in a range of TV shows including Smack The Pony and Annie Griffin's Coming Soon.
[Image: Hugo Glendinning]
***
About the process:
The selection process for the Forced Entertainment Award involves two steps. In the first we invite nominations from seven professionals from the theatre and performance sector, who each propose one artist or company. Drawing on their knowledge of the field and their awareness of artists who might most benefit from the support, nominators also consider artists' potential for connection and intersection with the practice and approaches of Forced Entertainment. In phase two of the process the collected nominations are considered by a selection panel involving member of Forced Entertainment and a further small group of invited people with a deep understanding of the performing arts scene. The selection panel for the 2019 award involved Matt Fenton (Artistic Director, Contact), Lois Keidan (Live Art Development Agency) and Tanuja Amarasuriya (Director/Producer, Sleepdogs) as well as Tim Etchells, Terry O'Connor, Eileen Evans and Hester Chillingworth from Forced Entertainment.
FE Award (in memory of Huw Chadbourn)

- PREVIOUS SHOWS