Bloody Mess DVD
Back to shop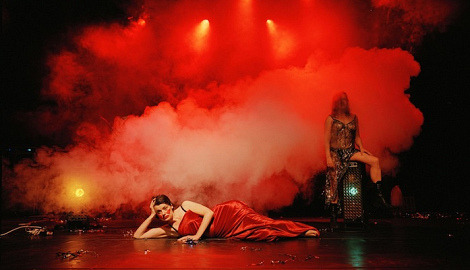 Bloody Mess defies description and categorisation. Created in the year of the company's 20th Birthday it is an epic for ten performers delighting in the collisions of disconnected characters, stories and performances. From the outset at which each actor confides in the audience about how he or she would like to be seen during the show, trouble seems inevitable – rivalries, contradictions and complete incompatibility seem to rule the day. But as disaster beckons and the 'show' crashes into energetic chaos Bloody Mess succeeds in interweaving its disparate elements to make a whole that is intelligent, darkly comic and unexpectedly poignant.
High quality multi-camera performance documentation recorded at Riverside Studios, London & Project Arts Centre, Dublin, November 2004.
Please note our DVDs are encoded for Region 2. Further information can be found in our shop terms and conditions, link in the footer below.
OFF SALE
This item is currently unavailable. Please check back again soon.