Disco Relax DVD
Back to shop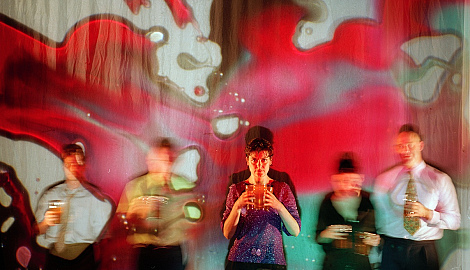 Disco Relax is a distorted slice of contemporary life played backwards and surreal. In the bowels of an impossible pub disco there are five figures, all mouth and no trousers. Pints are pulled, delivered and spilled. People make rash threats of unreasonable violence. They make promises that can't be kept. Two women steeped in booze, threats, sex and politics plunge into the dark waters of made-up soaps, drunken pub stories, incomprehensible boasts and strange intimate conversations.  A bloke plays electric guitar. The DJ spins tunes, sound effects and recordings of silence.
High quality multi-camera performance documentation recorded at Warwick University, March 2000.
Please note our DVDs are encoded for Region 2. Further information can be found in our shop terms and conditions, link in the footer below.
OFF SALE
This item is currently unavailable. Please check back again soon.