Nighthawks DVD
Back to shop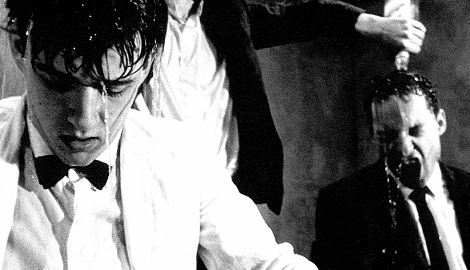 Nighthawks takes its title from an Edward Hopper painting. It is an exploration of more or less mythological territory – the world of American bars constructed in Hopper paintings and genre patterns from movies and literature.
In a silent, minimalist choreography (very much the style of the company's early pieces), the piece explores sexual identity and our relationship to images from the media. A taped voiceover, first from a man and then from a woman, frames the action throughout. Drawing heavily on a cinematic aesthetic, the setting for the first half of the piece is a bar room, the walls of which open in the second half to reveal a motel room where the repetitive choreographed action continues to unfold.
Low quality single-camera performance documentation recorded at Sheffield University, Sheffield, 1986
Please note our DVDs are encoded for Region 2. Further information can be found in our shop terms and conditions, link in the footer below.
OFF SALE
This item is currently unavailable. Please check back again soon.