The Coming Storm DVD
Back to shop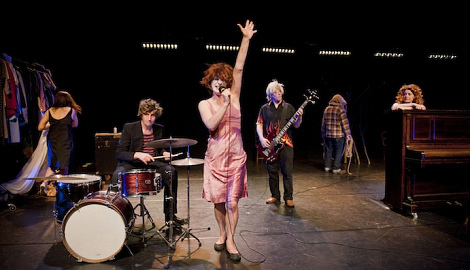 From love and death to sex and laundry, from shipwrecks to falling snow, personal anecdotes rub shoulders with imaginary movies, and half-remembered novels bump into distorted fairytales.
In The Coming Storm six performers create, collaborate, ambush and disrupt this epic saga that is resolutely too big for the stage. The result is comical, contradictory and poignant; full of wrong-headed tricks, broken dances, sleazy drum interruptions and perfunctory piano accompaniment. Everything builds and everything shimmers. Everything teeters and everything trembles.  Everything is reshaped and everything is cannibalised.
Please note our DVDs are encoded for Region 2. Further information can be found in our shop terms and conditions, link in the footer below.
OFF SALE
This item is currently unavailable. Please check back again soon.