Void Story DVD
Back to shop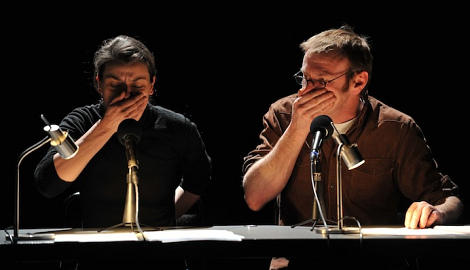 Void Story follows a beleaguered pair of protagonists on a rollercoaster ride through the decimated remains of contemporary culture. Somewhere between the live dialogue, the recorded sound effects and the collaged images attempting to visualise the narrative, is where Void Story actually takes place.
High quality multi-camera performance documentation recorded at Lawrence Batley Theatre, Huddersfield 2011.
Please note our DVDs are encoded for Region 2. Further information can be found in our shop terms and conditions, link in the footer below.
OFF SALE
This item is currently unavailable. Please check back again soon.