Work With Us – Participation Producer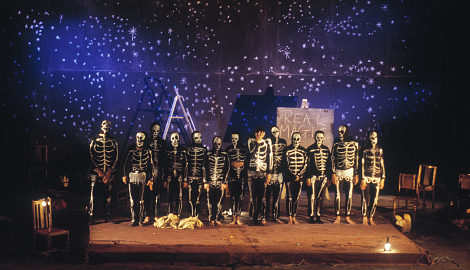 We are recruiting for a Participation Producer (P/T) to join our Management team.
We are seeking a highly motivated individual with proven experience in producing creative participation projects in range of settings. You will demonstrate a significant understanding of the processes involved in delivering and evaluating multiple projects for and with participants from a range of backgrounds and experiences, and in retaining and developing relationships with partners, funders, artists, and other stakeholders.
Salary: £28,000–£32,000 pro rata (depending on experience).
3 days/week, fixed term to March 2026.
Based in Sheffield.
Applicants must be either a UK national or have settled status from the EU settlement scheme.
Please download the job pack for more information.
Email completed applications to fe@forcedentertainment.com
The closing date for applications is 10am on Monday 27th March 2023.
Please note: Interviews will be held on Wednesday 19th April 2023, in Sheffield.
The role is available from 1st June 2023
Forced Entertainment is an equal opportunities and inclusive employer. We welcome applications from everyone, and are open to flexible working pattens so that the needs and objectives of both the organisation and the employee can be met. Please let us know if you wish to declare any disabilities and whether there are any reasonable adjustments we need to make for you to attend an interview. All applicants who meet the essential criteria for the job will be interviewed and considered on their merits.
If you have any questions about this job opportunity please contact Eileen Evans, Executive Director eileen@forcedentertainment.com
If you have any questions about or require assistance in the application process please contact Jim Harrison fe@forcedentertainmnet.com