If All Else Fails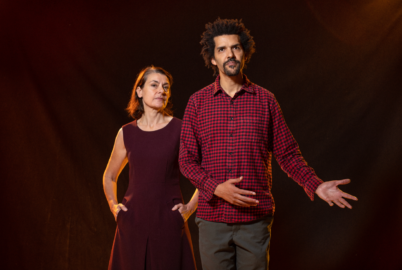 Announcing a new collaboration with
dancer/maker/choreographer
Seke Chimutengwende
Currently in development, If All Else Fails will be performed by Seke and Cathy Naden, one of the company's founder members.
This latest work brings together two powerful forces in the contemporary theatre scene and draws on the artists' mutual interest in improvisation, and in setting up complex, comical and unstable performance situations, to create a perplexing and original exploration of new territory.
If All Else Fails is a Forced Entertainment production directed by Tim Etchells, with dramaturgy by Tyrone Huggins.
Co-produced by Cambridge Junction and Sheffield Theatres.
Tour dates to be announced shortly.
Touring enquiries to eileen@forcedentertainment.com