Things That Go Through Your Mind When Falling: The Work Of Forced Entertainment
Back to shop
Things That Go through Your Mind When Falling is the definitive book about Forced Entertainment's remarkable oeuvre: a sumptuous and compelling anthology of previously unseen images by photographer Hugo Glendinning, collecting interview reflections from the group and documentary materials alongside original texts and critical essays which make a forceful intervention in the discourse on contemporary performance.
Developing work from its base in Sheffield, UK, over a period of almost 40 years, Forced Entertainment has become globally renowned for its singular aesthetic and audacious events, melding narrative fragments with strange acts, broken poetry, audience provocations, and comical failure. With its low-fi theatre, intimate text-based works, and epic durational spectacles the group has profoundly influenced the international performance scene, evoking and testing the politics of contemporary life.
Designed by David Caines, Things That Go through Your Mind When Falling is a deep dive over 384 pages into the world and work of the company, unpacking the performances and illuminating the group's unique, collaborative approach to artistic creation.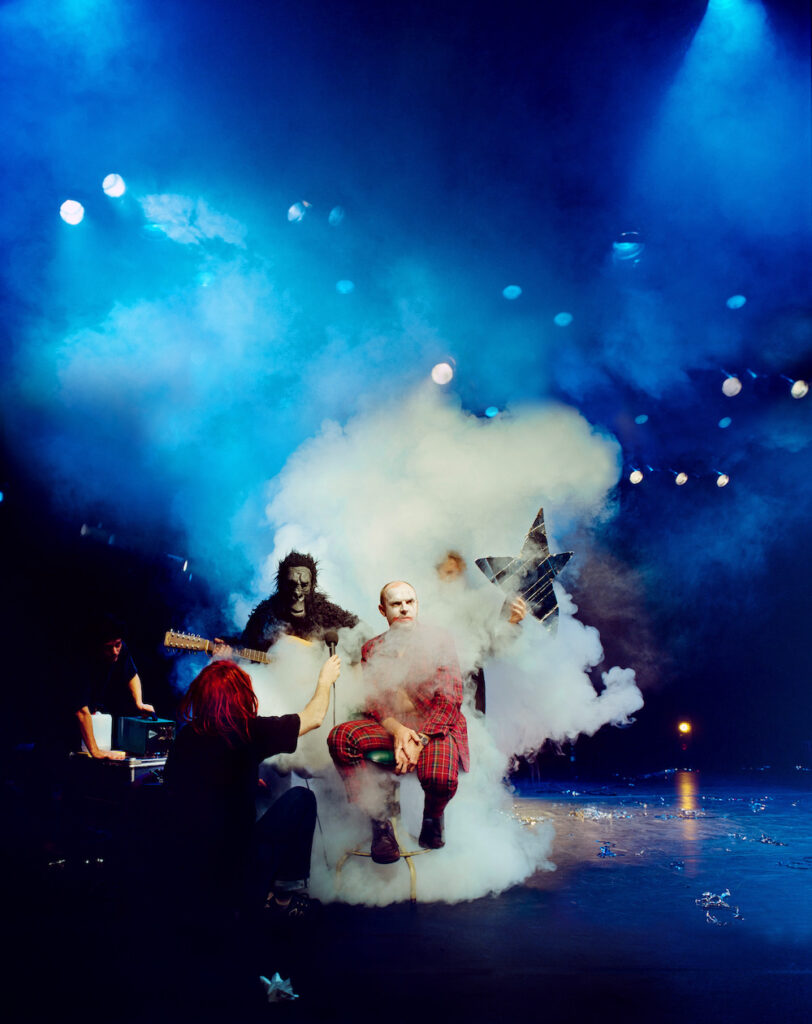 Edited by Adrian Heathfield
Photography by Hugo Glendinning
Performance texts by Tim Etchells and Forced Entertainment
With contributions from Robin Arthur, Sara Jane Bailes, Augusto Corrieri, Tim Etchells, Matthew Goulish, Adrian Heathfield, Joy Kristin Kalu, Joe Kelleher, Richard Lowdon, Claire MacDonald, Claire Marshall, Rabih Mroué, Cathy Naden, Terry O'Connor, Giulia Palladini, Flora Pitrolo, Séverine Ruset, and Theron Schmidt.
Paperback
Things That Go through Your Mind When Falling: The Work of Forced Entertainment, Spector Books, 2023, 384 pages. ISBN 9783959053853.
ORDERING FROM GERMANY?
While we are unable to deliver to Germany you can order direct from the publisher, Spector Books.
£ 30
Due to a recent change in legislation relating to packaging materials, we are unable to make shipments to Germany.