2018 Recipient: Nic Green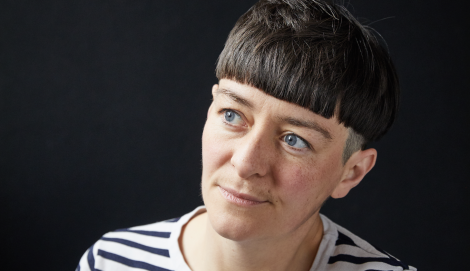 Nic Green is an award winning performance maker based in Glasgow, Scotland.
For twelve years she has worked across performative disciplines, with projects commissioned both nationally and internationally. Her work is varied in style and method, however more generally concerned with the possibilities of reciprocity, in the contexts of liveness. Forms are often 'found' through collaborative and relational practices with people, place and material, creating main stage dance/theatre performance, intimate story-telling performances for woodland environments, large scale live sonic compositions for outdoor spaces, sited audio works for one audience member at a time and physical/vocal works for studio theatres to name a few.
Her work has received several awards, commissions and recognition including A Herald Angel, 'Best Production' at Dublin Fringe and the Adrian Howells Award for intimate performance. Most recently she made Cock and Bull (winner of Total Theatre award for Best physical/visual theatre), and TURN (with support from the Callouste Gulbenkian Foundation's Sharing the Stage Commission).  Nic is currently Artist in Residence at National Theatre of Scotland,and also teaches Directing at the University of Glasgow.
For more information please visit Nic's website here.